Company Profile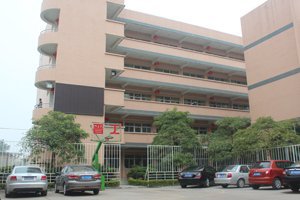 JINGONG Machinery was incorporated in 1979 as a large-scale manufacturer that specialized in the development, production, and servicing of heavy machinery such as the telehandler, wheel loader, and crawler excavator. Our annual production capacity for excavators, wheel loaders, and bridge boxes are 3 thousand, 10 thousand, and 15 thousand, respectively.
Corporate expansion and technological innovation are given high priority on the company agenda. We have assembled a proficient development team of more than 40 qualified technicians. In recent years we introduced a wide array of new products including 3 types of telehandler, 5 types of excavator, and 9 types of wheel loader. Expansion of the product line has effectively solidified our foundation for future development.
Geographic Advantage
JINGONG is headquartered in the scenic Jinjiang city, a well-known financial hub within mainland China. Close proximity with the Xiamen Port has contributed greatly to the effectiveness of our logistics operation.
Professional Staff
Our technical taskforce consists of more than 50 experienced engineers. These talented individuals have supported our development effort since 1979. An after-sales service department with over 30 representatives allows us to provide excellent customer care. In order to achieve greater customer satisfaction, we have developed an effective distribution network for spare parts.
Quality Guarantee
Here at JINGONG, product quality is directly correlated with our outstanding reputation for excellence.